Since I'm in a listing mood lately...
(pardon the lame essay-ish title)
(no bullshit pretensions past this point)
I have been hard at work putting this new film together and with that has come an awful lot of introspection as to what I bring to the table creatively and stylistically when making a movie; what I am trying to accomplish in the medium. The following people have influenced me and what someone may someday call my "style."
-Judd Apatow: I truly believe wholeheartedly(a lot of adverbs there) Judd Apatow is the greatest comedy helmer of all time. Well, my favorite at least. No one has changed the landscape of the comedic film as radically as he has. His films have a certain comedic looseness(by way of comedic improvisation) to them that I find irresistable. They manage to consistently be laugh out loud funny, honest, frank, observant, and endearing. His focus on what makes personal relationships work(and adversely more so, not work) is what separates his comedies from the rest, giving them a lived-in feel.
Best Bet: Knocked Up
-Noah Baumbach: I haven't taken a shining to him until recently, but his inclusion on this list is well earned. His focus on building unique, well developed characters really hits home with me, as well as the fact that they are supremely flawed. Life isn't perfect. People aren't perfect. As a matter of fact, life is usually populated with jerks like you would see in a film written by Baumbach, which is completely welcome as long as we understand why they are the way they are. Everyone has a backstory, regardless of how toxic they may be, and Baumbach seems to understand that perfectly and mine it for laughs and unbridled complexities.
Best Bet: Greenberg
-Jody Hill: Jody Hill broke onto the scene with one of my favorite comedies of the 2000's "The Foot Fist Way." He was able to blend realism, bawdy humor, and absurdity into a character driven cinema-verite-microbudget-indie. I've taken a lot of cues from that work. And, like Baumbach, he's also not afraid to go to some dark places and try new things, and that's something I can really admire.
Best Bet: The Foot Fist Way
-The Duplass Brothers: These guys are great and you're going to hear about them real soon if you haven't already. With their films "Baghead" and "The Puffy Chair" they introduced me to the neo-realism movement dubbed mumblecore. I really love the relaxed and realistic performances they draw out of their actors(by way of dramatic improvisation) which has been something I am now always trying to emulate in my own work. Their dedication to keeping things honest and grounded in reality are guidelines I have also adopted into what I'm trying to put together as a "style."
Best Bet: The Puffy Chair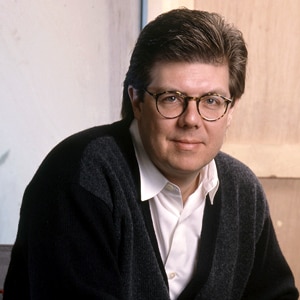 -John Hughes: I think it's safe to say everyone listed in this post has in some way been influenced by John Hughes. One thing I will forever take away from his films(and the reason as to why so many consider them to be classics) is how he was able to connect with people. His characters were very much familiar people going through familiar situations, facing familiar troubles. That's where he was able to connect. His focus on universality resonated, and will continue to resonate, with people of all generations.
Best Bet: The Breakfast Club
-David Mamet: I love a good small film, and that's what Mamet does best. Usually taking place in two or three locations, Mamet could care less about spectacle. His focus on wonderfully scripted conversational dialogue and acting as seen in "Glengarry Glen Ross" and "Oleanna" can turn a single 30-minute scene into an emotional powerhouse, packing a wallop of a punch to the gut.
Best Bet: Glengarry Glen Ross
-Richard Linklater: I almost forgot him. A master of the long-winded conversational piece, Linklater has been able to infuse heart and naturalism into every one of his films. The conversations depicted are expansive and always engaging.
Best Bet: Before Sunset